LogoArchive Issue 9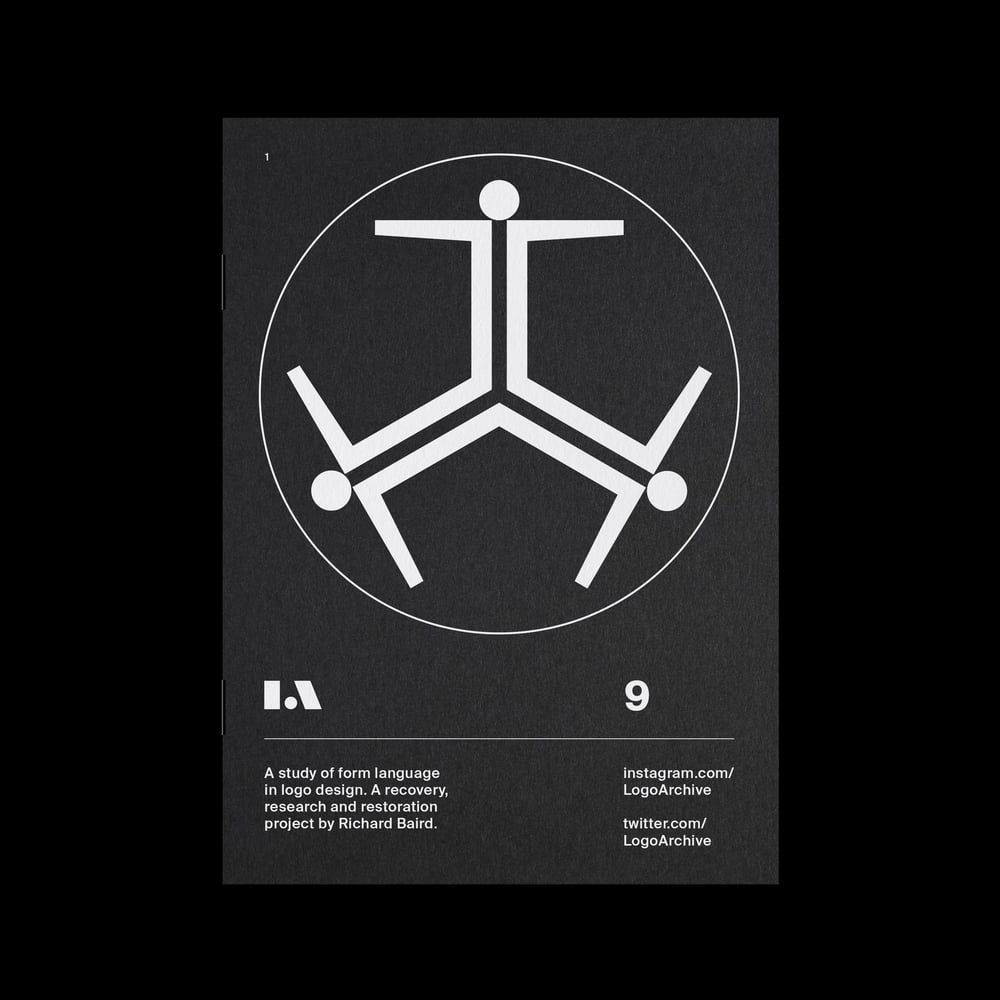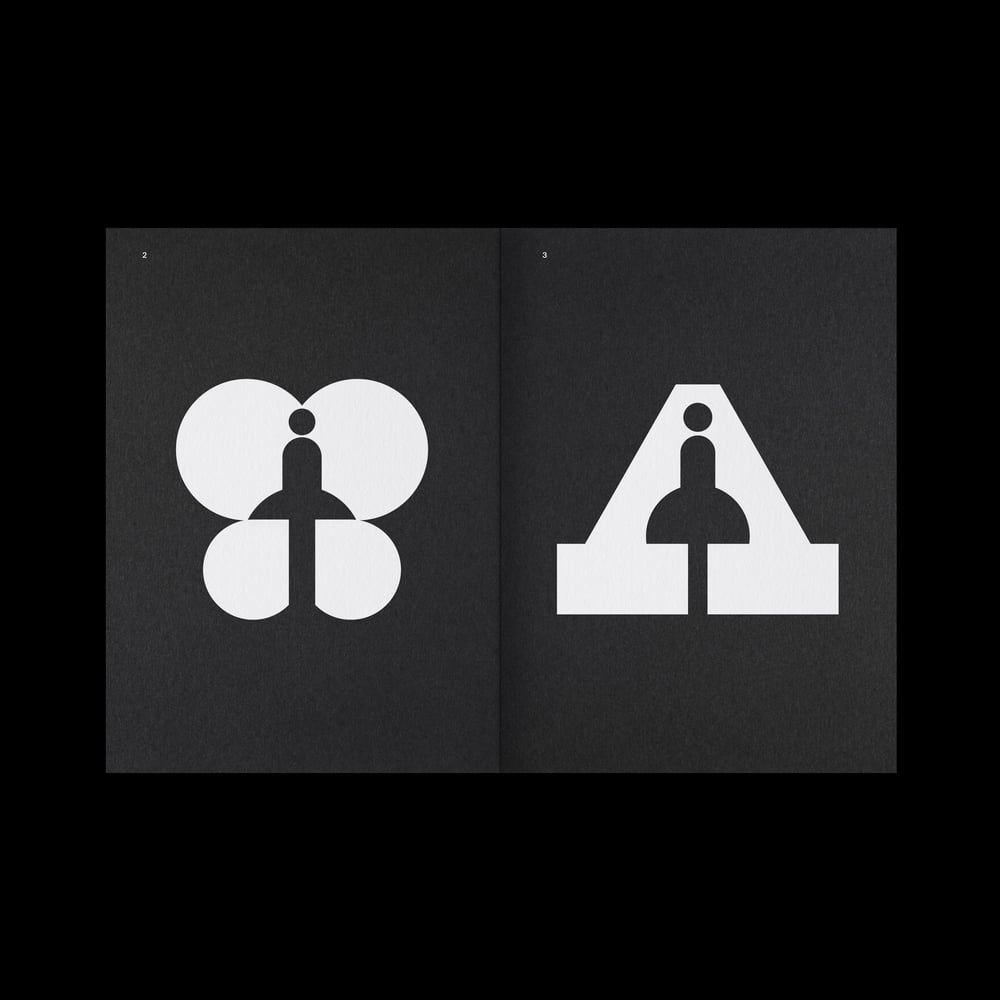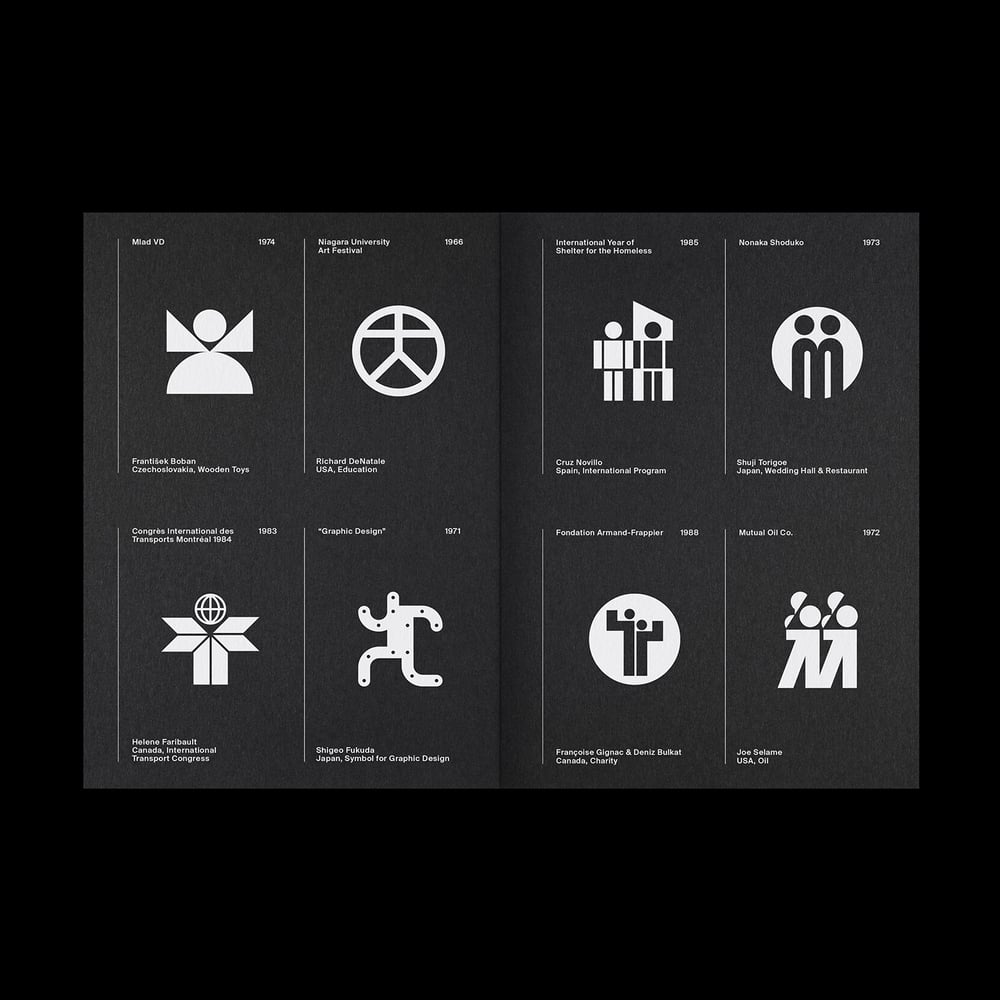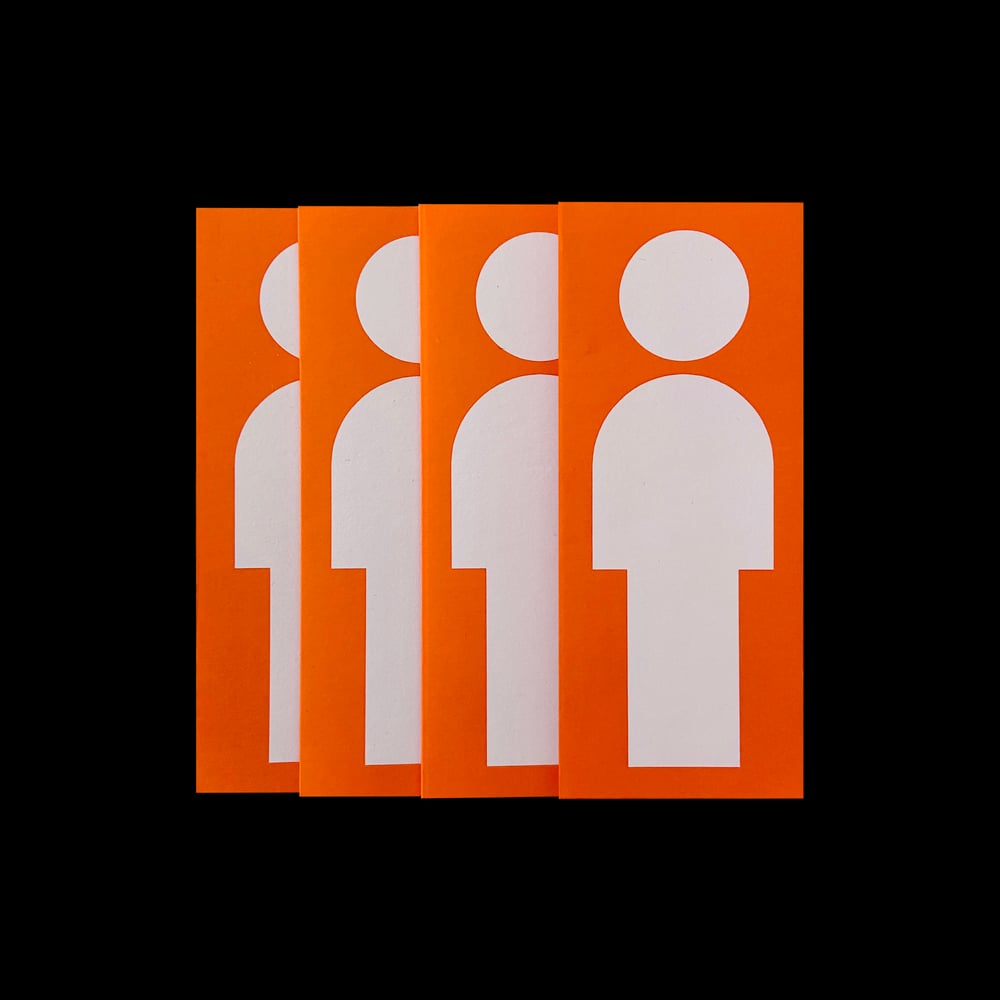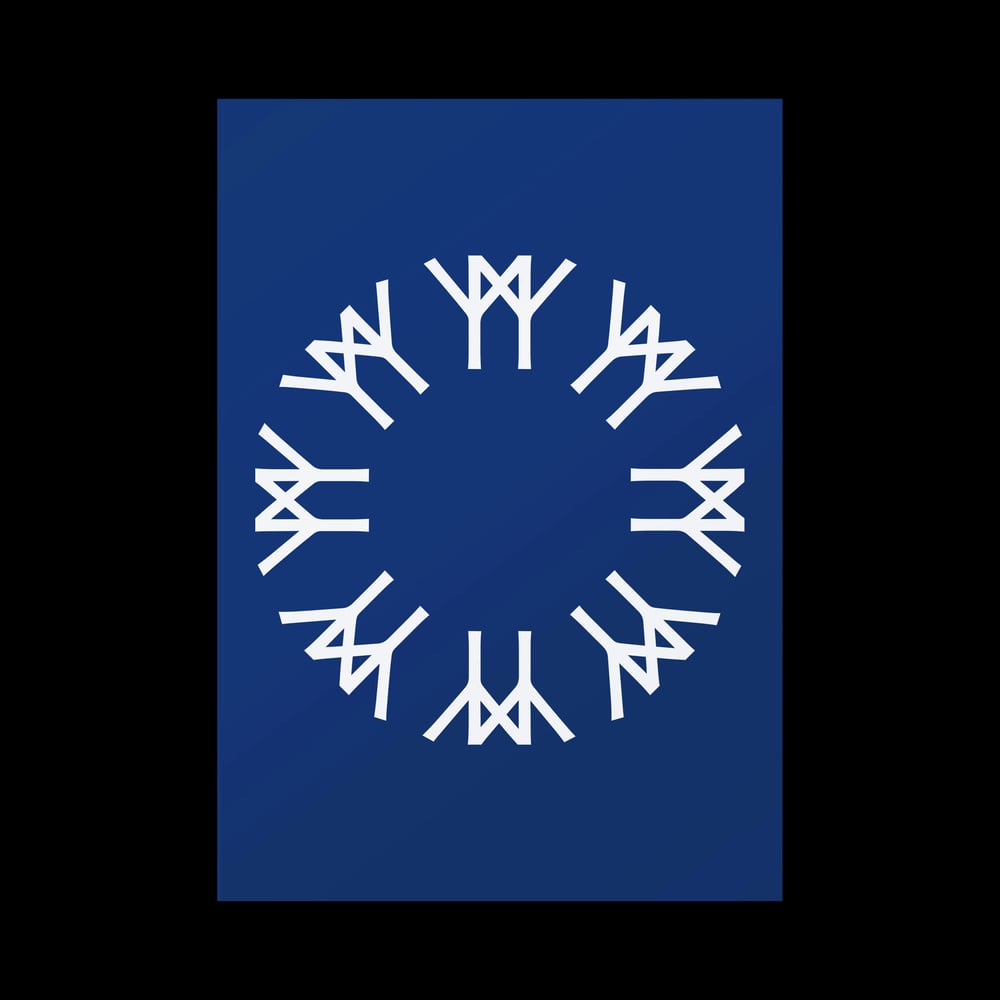 A new issue of LogoArchive dedicated to modernist people logos of the mid to late 20th century. Printed with white ink on Colorplan ebony, bound with black staples.
About This Issue
Independent exploration followed by collaboration has become a critical part of the LogoArchive project. Finding a balance between "social influence" and a programme of individual enquiry has been necessary to keep the project moving forward. With this "social influence" in mind Issue 9 turns its attention to people, firstly through the iconic LogoArchive booklet populated with figure-related logos and secondly by way of two inserts.
The first insert looks at a study into how intermittent breaks in interaction improve collective intelligence and applies this to graphic design. Printed on 140gsm Plike Orange with five different width folds the insert presents the idea not just in the text but by using a material and interaction. Folded, the insert constructs Les Holloway's logo for Earn & Learn.
The second insert takes a look at the Expo 67 logo and presents a text on the increasing involvement of people in the ratification of the Expo 67 logo and is based on Roger La Roche's text A Controversial Logo. This is printed on Plike Royal Blue and Red 330gsm (Colours will be randomly assigned but can be requested in the notes at check out). By printing the logo large on one side with enhance the nuance of the logo, small curves often overlooked become pronounced.
Together, these three documents seek to provoke enquiry into emerging and enduring forms of social influence on designers and how these can be best utilised or moderated to generate the best possible outcomes.
The LogoArchive booklet, printed on Colourplan Ebony features 28 figure-related logos printed with five hits of white. The sheets are bound with black staples.
SPECIFICATIONS
Booklet (12pp)
Size: 148 x 210 mm
Paper: Colorplan Ebony
Finish: White Ink (x5)
Stitching: Black Staples
INSERT 1
Size: 436mm x 90mm (Unfolded)
Paper: Plike Orange 140gsm
Finish: White Ink (x5)
Finish: Creased 6 Times & Folded
INSERT 2
Size: 143mm x 205mm
Paper: Plike Blue or Red, 330gsm
Finish: White Ink (x5)
OVERSEAS DUTY & TAX
Overseas orders may be subject to import duties, tax and customs check delays. Charges will be the responsibility of the buyer. LogoArchive as a UK-based shop is not liable for these additional charges. These charges will vary between countries. Please check before ordering.